I would love to move out my spices to free up some space in my pantry and drawers. I've been gathering ideas for months now that incorporate beauty and function with spices. Perhaps they will inspire a solution!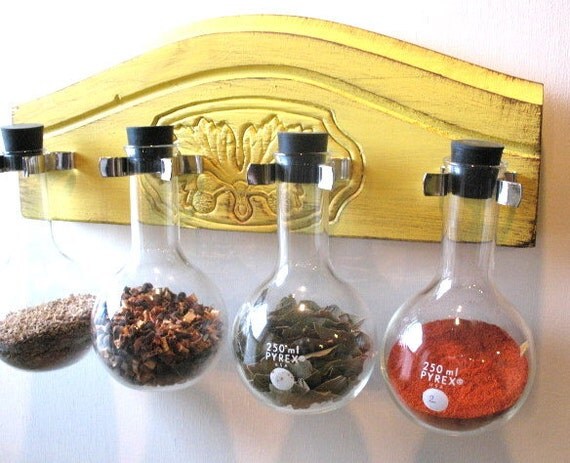 More pantry-esque organization ideas:
Wrap 'N Bag Organizers via
Rubbermaid.com
via Rubbermaid.com
Rubbermaid.com says: "
The Under Shelf Basket creates a new storage space for your kitchen or bathroom. It slides on to fit most standard shelves. The slide-in, slide-out design makes for easy access to items stored in the basket. It is durable and easy to clean."
Slide N Stack Stacking Baskets via Rubbermaid says: "
These baskets are ideal for base cabinet organization. Store everything from cereal to cleaning supplies. The stacking baskets provide additional storage in compact spaces. The baskets are quick and easy to install."